Democracy Drivers Network DDN is a term coined by OCCEN to describe a trained youth engage in democracy education.
DDN is an initiative of OCCEN as a movement of young democracy activists exist to promote youth inclusion in the democratic process.
Laila Garba Magashi
Miss Magashi believes in the economic and educational empowerment of women as a veritable means of combating the fast spreading tide of domestic, gender and other forms of violence against women in Kano state. Armed with ideas and skills she acquired through a 3-Day program on "Strengthening Youth Political Participation" organized by OCCEN, she sets out on a house-to-house sensitization campaign engaging women and young girls and educating them on what constitutes their rights within the confines of the constitution and other global treaties, and how they can pursue them. But after a range of surveys, Laila understood that such rights, in the context of her society, can only be adequately pursued by financially empowered women, so in consequence, she started giving free trainings to them on bakery and its marketing skills.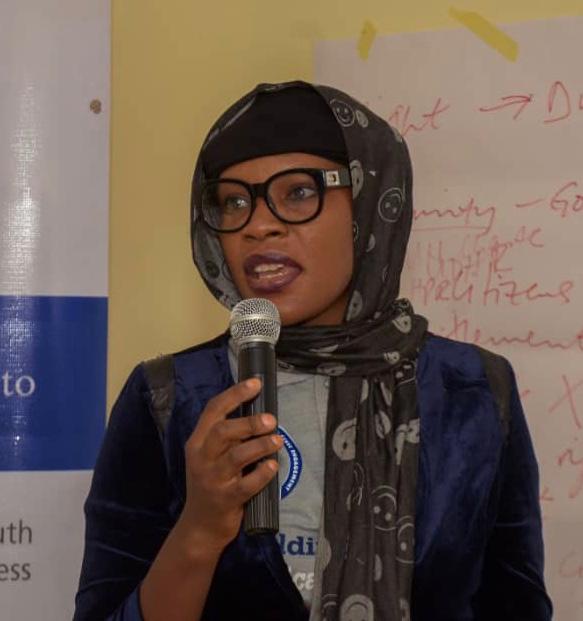 Jamila Musa
Mrs Jamila Musa uses her acquired knowledge and skills to promote women political participation and engagement. Through a sustained house-to-house awareness campaign she was able to educate dozens of women on the need for them to register to vote, vote during elections, and ways to hold the leaders they elect accountable to them on the basis of their campaign pledges.
And in an effort to strengthen social accountability in society, she has provided training to members of School Board Monitoring Committees (SBMCs) in Bunkure, Gwarzo and Kumbotso local government areas on how to monitor and ensure accountability in the management of secondary education for greater educational productivity.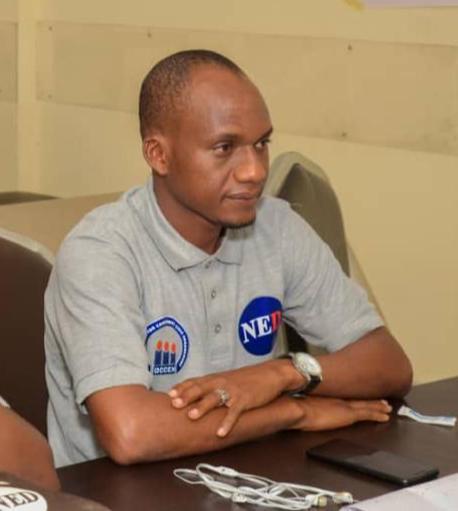 Ahmad Sani Saye
In Bichi local government area of Kano state, school dropout by young people significantly contributes towards the involvement of youth in political thuggery and other forms of restiveness. To address that, comrade Saye organized a summit targeting traditional and religious leaders, members of parent-teachers association, members of schools board management committee (PTA/SBMC), women and youth groups and other relevant stakeholders in order to find a lasting solution to the problem. At the end of the summit, an educational development plan was developed for Saye town to be executed by an established committee of stakeholders. In addition, comrade Saye also sensitized the various stakeholders on how to ensure accountability and transparency in the management of educational institutions in the area for greater productivity.
Mr Saye has also trained and mentored community members across Badume, Tsaure, Saye and Abukur towns on how to participate in the budget process from planning, tracking to implementation. A primary school block which he presented to Kano state House of Assembly as a citizen budget input was built in Saye town of Bichi local government area.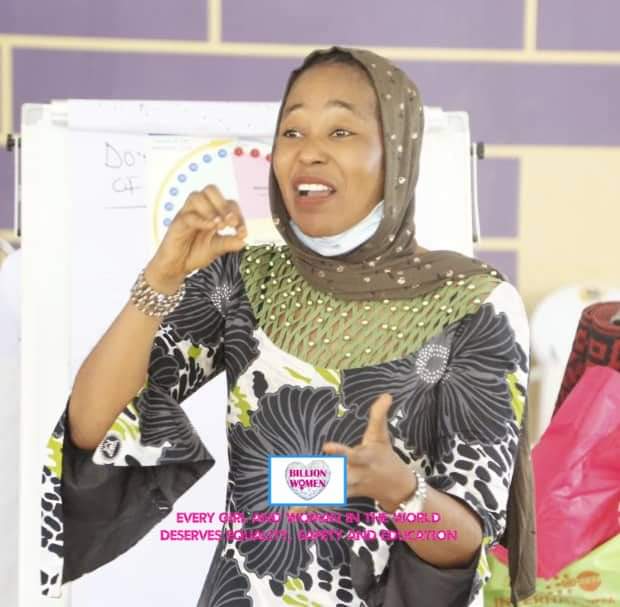 Samira Modibbo
Miss Samira Modibbo uses her acquired knowledge to campaign against domestic and other forms of violence against women and girls in Kaduna state. And through collaboration with security agencies, she was able to facilitate the arrest of over 10 suspected rapists and worked with under-resourced communities to promote peace, tolerance and inter-communal trust amongst people of different tribes and religions in northern Nigeria. Samira also provides public sensitization on violence against women and girls in her social media platforms which regularly generates so much constructive discussions around GBV issues and motivates victims to share their experiences for possible intervention. What more, radio is one of the media platforms she also leverages to push her public sensitization drive.