Notice Soliciting Expressions of Interest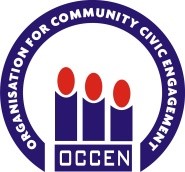 The Organization for community civic engagement (OCCEN) is a non-governmental organization working on democracy and good governance. Currently, OCCEN is implementing fourteen (14) months project on strengthening civil society participation in public policy decisions in Kano state with funding support from Agents for Citizens-driven Transformation (ACT) project implemented by European Union through British Council. It is in line with this OCCEN invites individual consultants to express interest in providing the services for the under listed areas:
Consultant for civil society training on public policy participation/development of handbook on public policy participation.
Consultant for women champions training on gender and social inclusion, and public policy participation
Consultant for quarterly newsletter development
Consultant for video content development (advocacy message clips)
If you wish to express your interest, please submit curriculum vitae (CV) to provide consulting services on any of the above areas mentioned to this email address consultancyjob@occen.org not later than Saturday October 23, 2021.